The Raymondville Elementary will be dismissing early today for inclement weather. School will dismiss at 12:45.

Santa's little helpers want to wish everybody a very Merry Christmas and Happy New Year! We also want to remind you that Christmas break starts today and students will not return until Tuesday, January 5th. Happy Holidays and stay safe!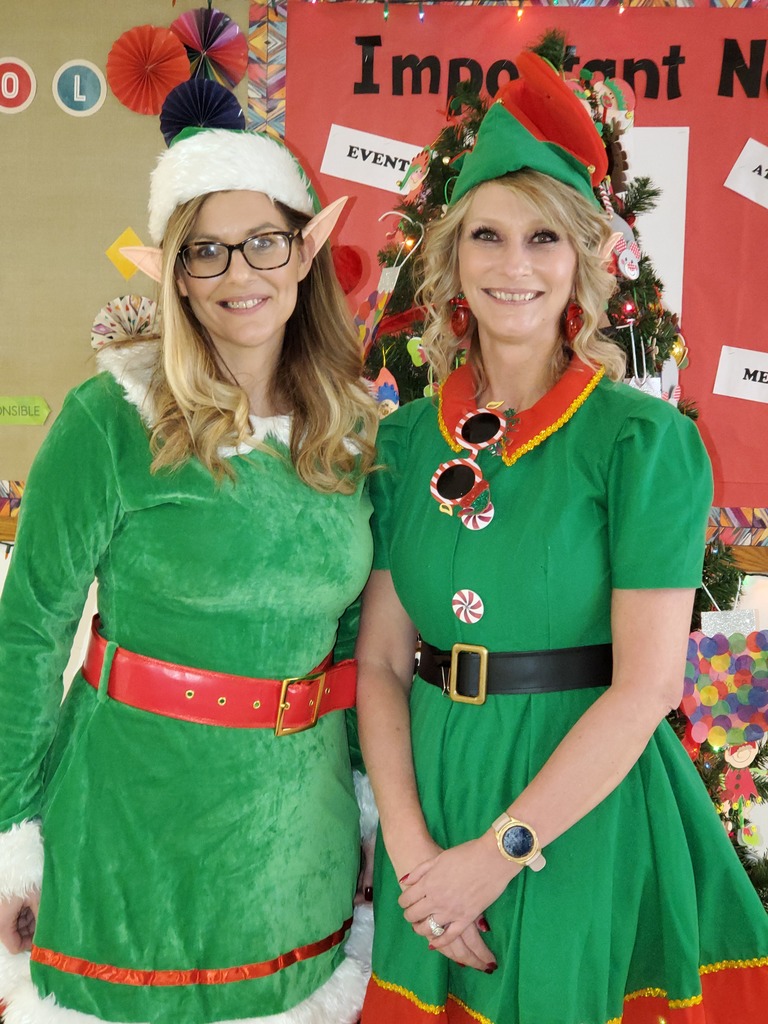 The Raymondville School will be dismissing at 11:30 on Wednesday, December 16th due the funeral of Mrs. Buschmann's mother. All students will eat lunch before leaving, however lunch menus will change some this week, please see changes at the bottom of this note. High School students will be picked up at Licking and Houston on Wednesday afternoon at the regular time, however they will need to arrange to be picked up at the Raymondville School at 3:30. Lunch Menu Changes Tuesday – Breakfast – Oatmeal, toast, bacon Lunch – Spaghetti, etc. Wednesday – Breakfast – Pancake bites, etc. Lunch – Pizza (no PBJ's), etc. Thursday – Breakfast – Cereal, banana muffin, etc. Lunch – Christmas Dinner Friday – Breakfast – Biscuits & Gravy, etc. Lunch – Popcorn chicken, etc. We apologize in advance for any inconvenience. If you have questions, please call the office at 457-6237.

Christmas Spirit Week is coming up December 14th-18th. Don't miss out on the fun!!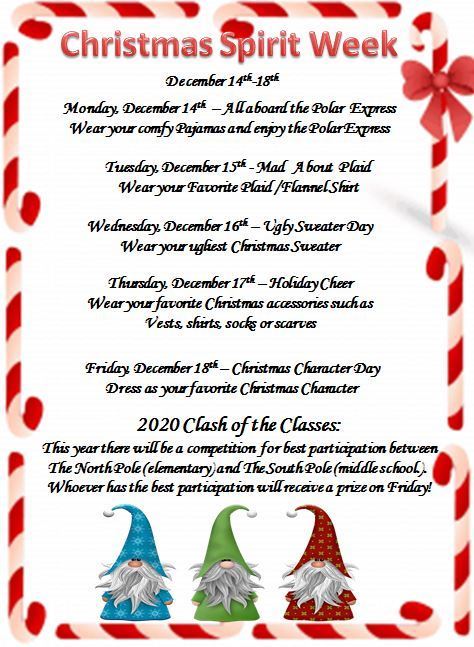 The Raymondville School will not be in session Monday, November, 30. We are unable to have school tomorrow due to the fact we will not have any heat in the Middle School. The work on this buildings roof had the heating units disconnected and they will not be reconnect until tomorrow morning. We will be back in session on Tuesday. We are sorry for any inconvenience that this causes our families. Buses will be at the school in the morning to run high school students to Houston and Licking. They will pick them up at the end of day and return them back to the school to be picked up.

The Raymondville Volunteer Fire Dept hosted a fire prevention day on November 6th. Thank you RVFD for taking the time to educate our students on fire safety!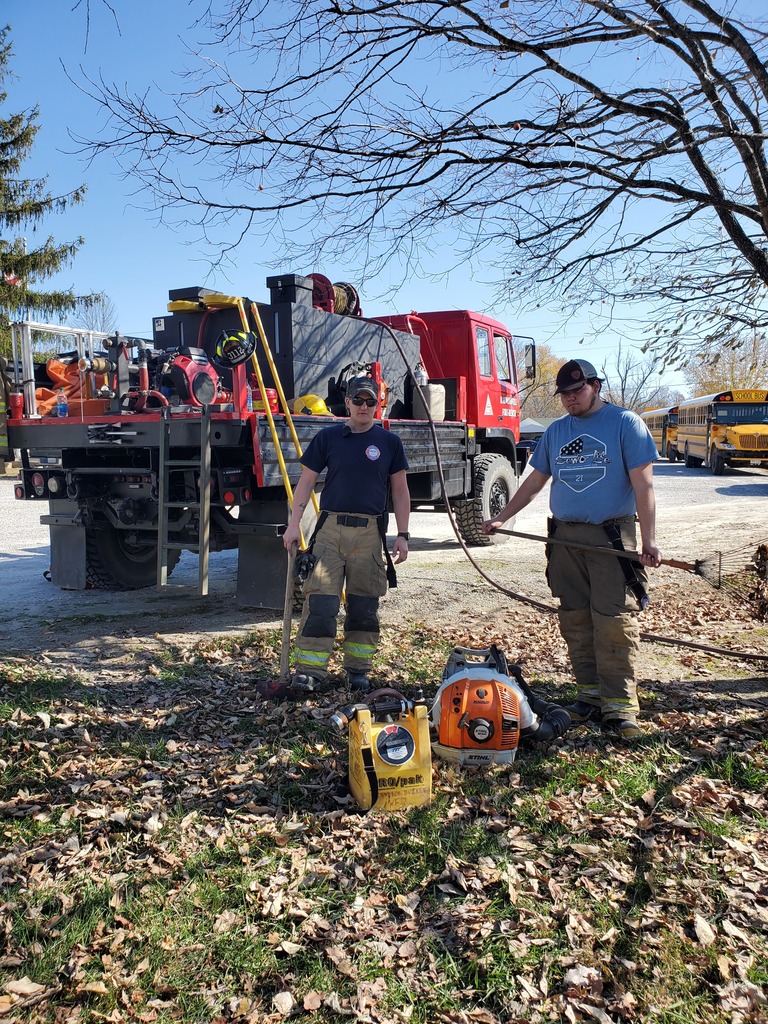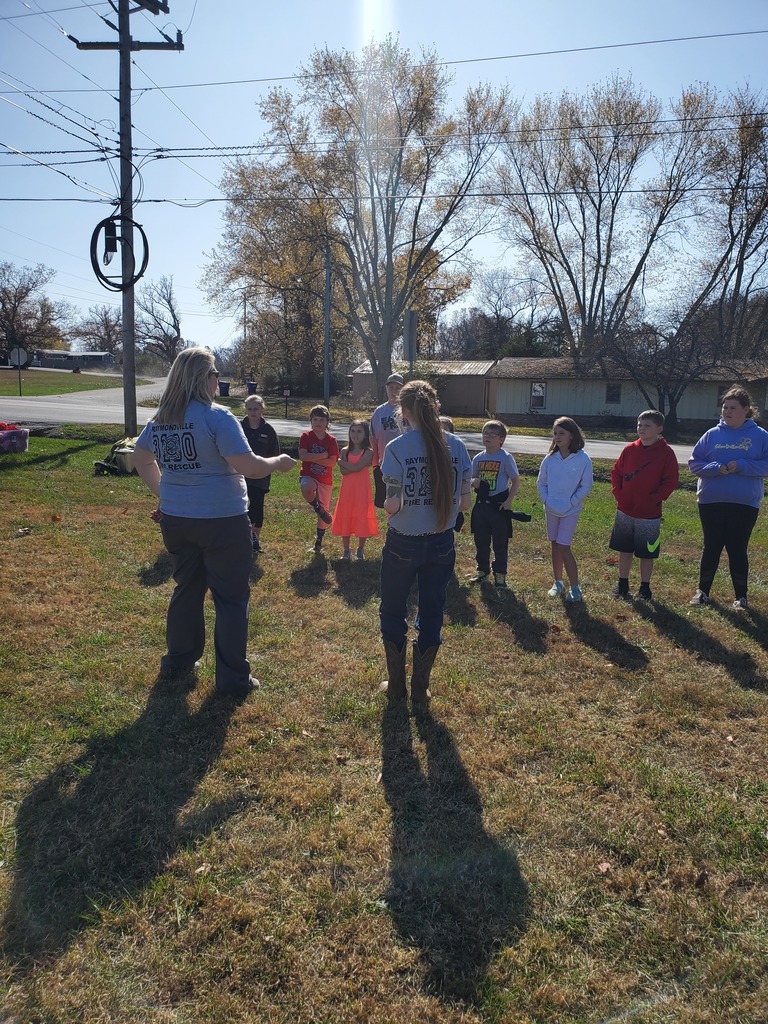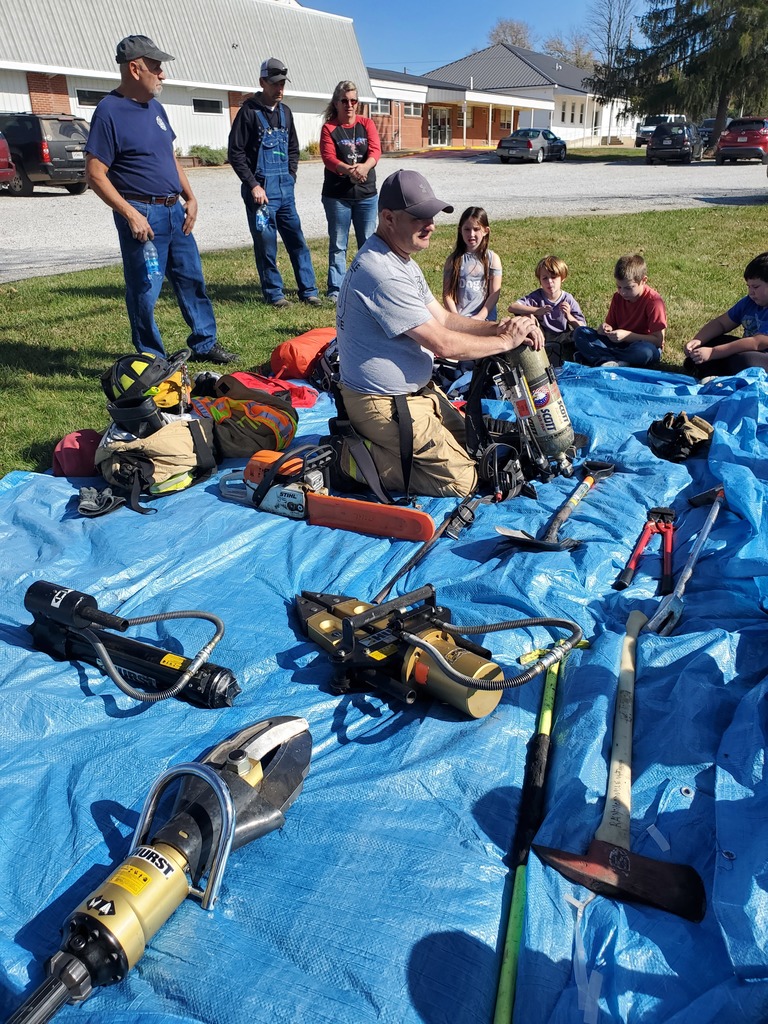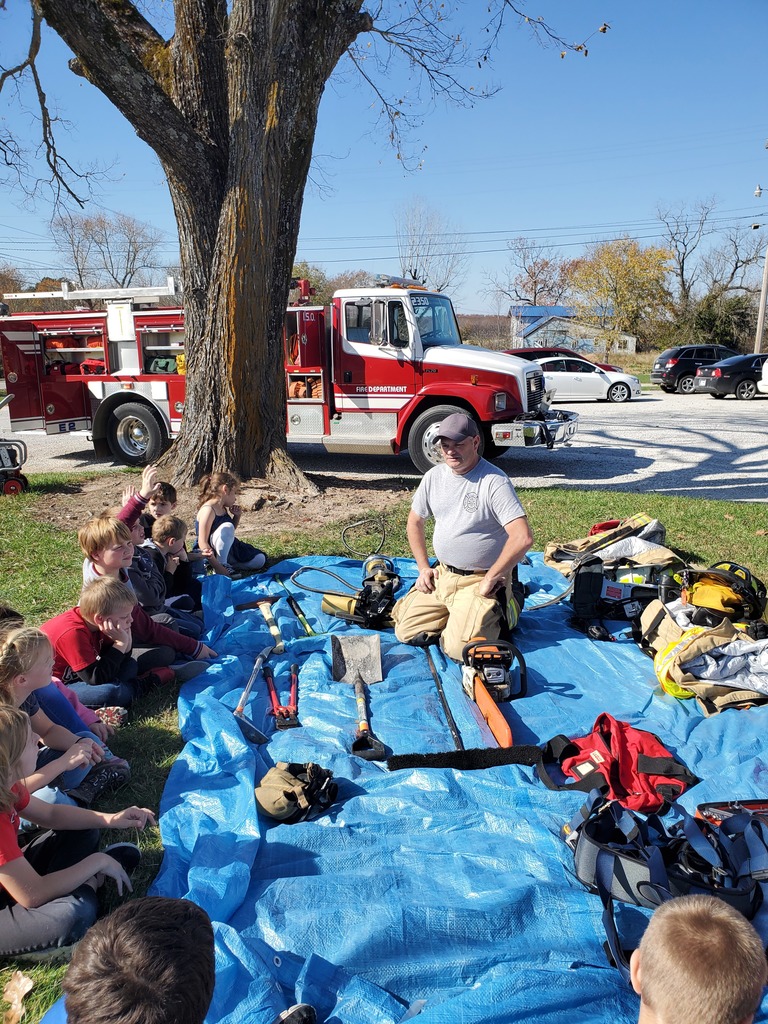 Our students took time to show appreciation by honoring our Veterans in our community with a drive-thru parade. Our very own Veteran, Don Buchanan spoke to some of our classes about his service in the Army. Thank you for your service!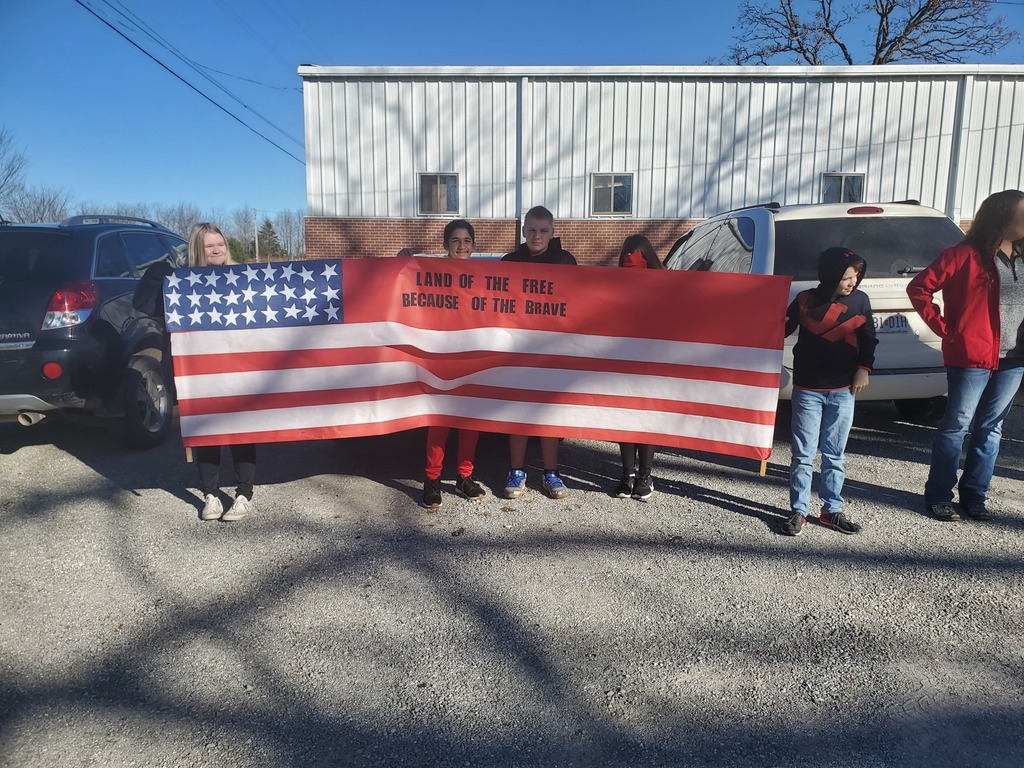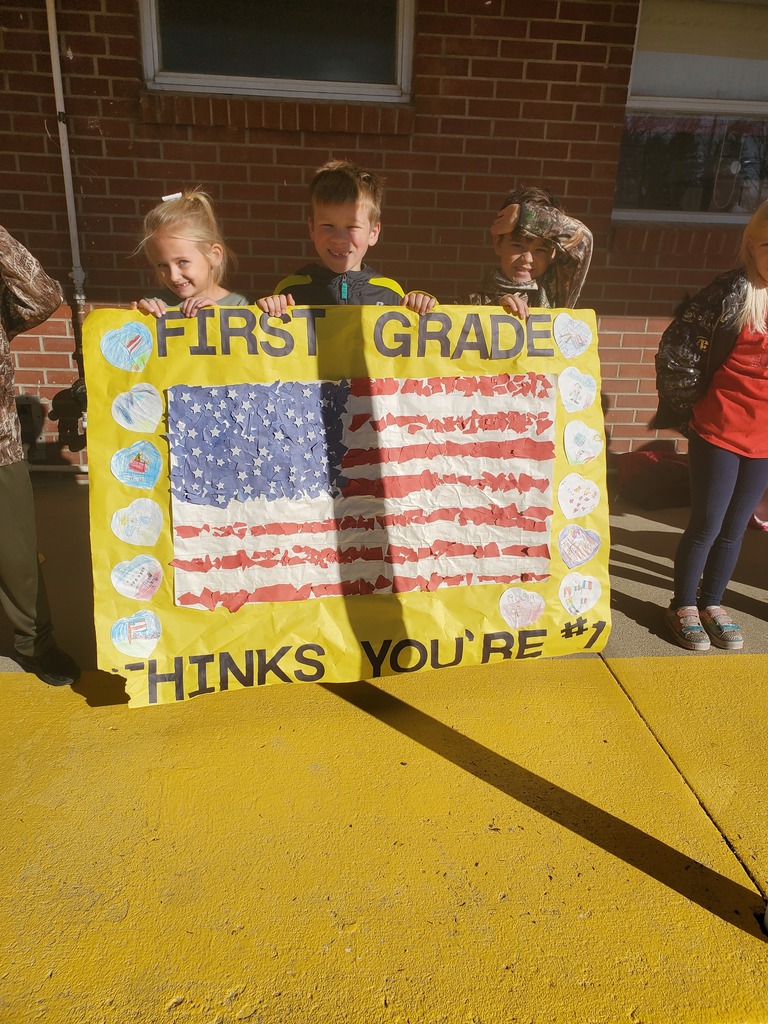 Raymondville Elementary will be running double routes in the afternoons for the remainder of this week. November 4th-6th. Thank you.

Tomorrow, November 4th, we will have to make adjustments to our morning drop offs and parent pickups because of the roof work being done. All students will be dropped off at the middle school breezeway and picked up there in the afternoon. The entrance to the front doors will be blocked off during the day. Please call the office if you need entry, and we will help assist you. We appreciate your patience during this process.

Supergirl and her squad!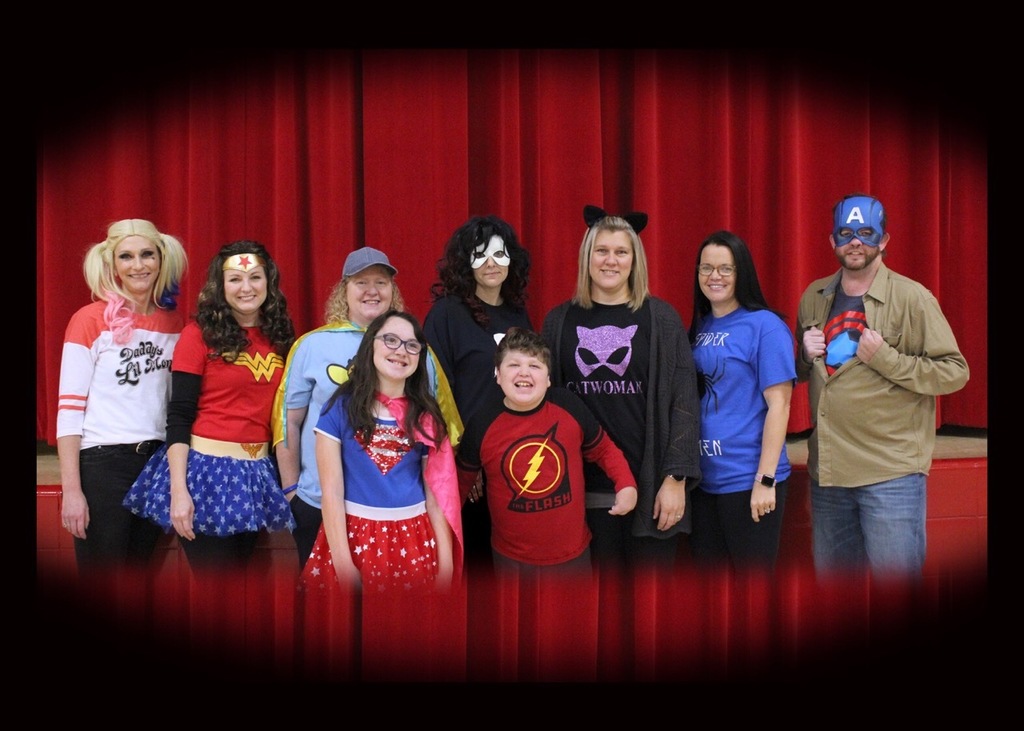 Everywhere you look there are superheros at school!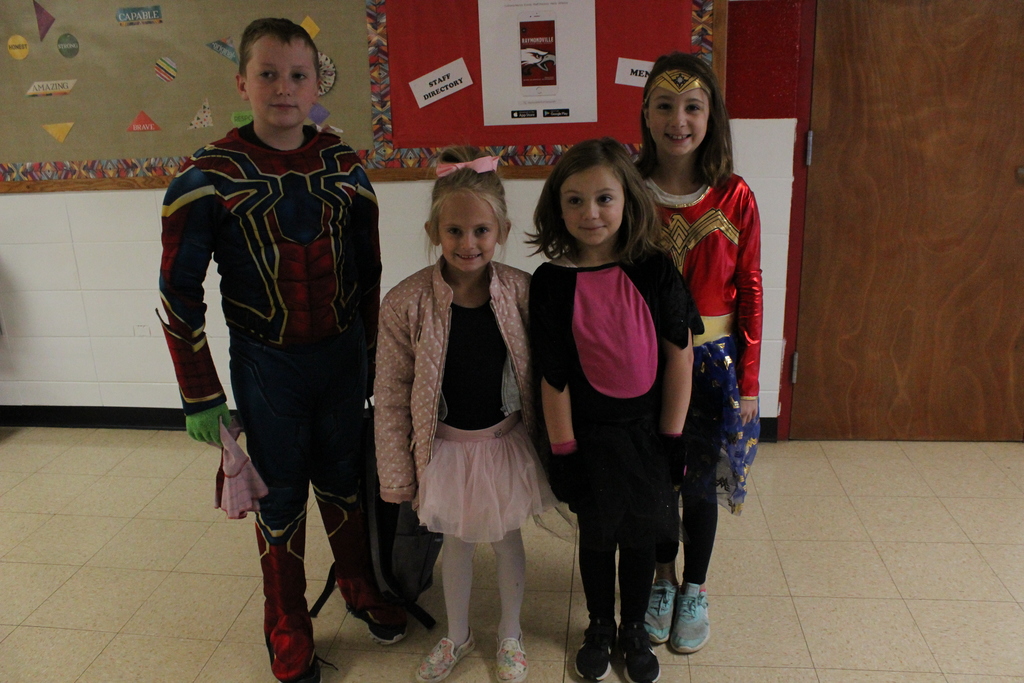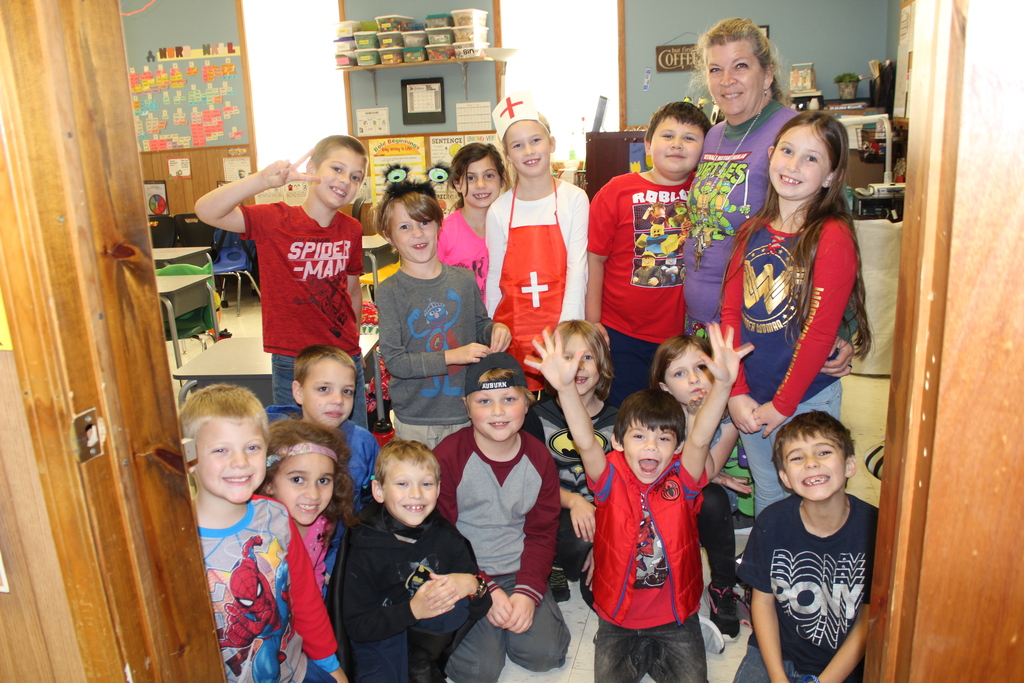 The Flash, Wonder Woman and Harley Quinn are just a few of the superheros that are in the building today!!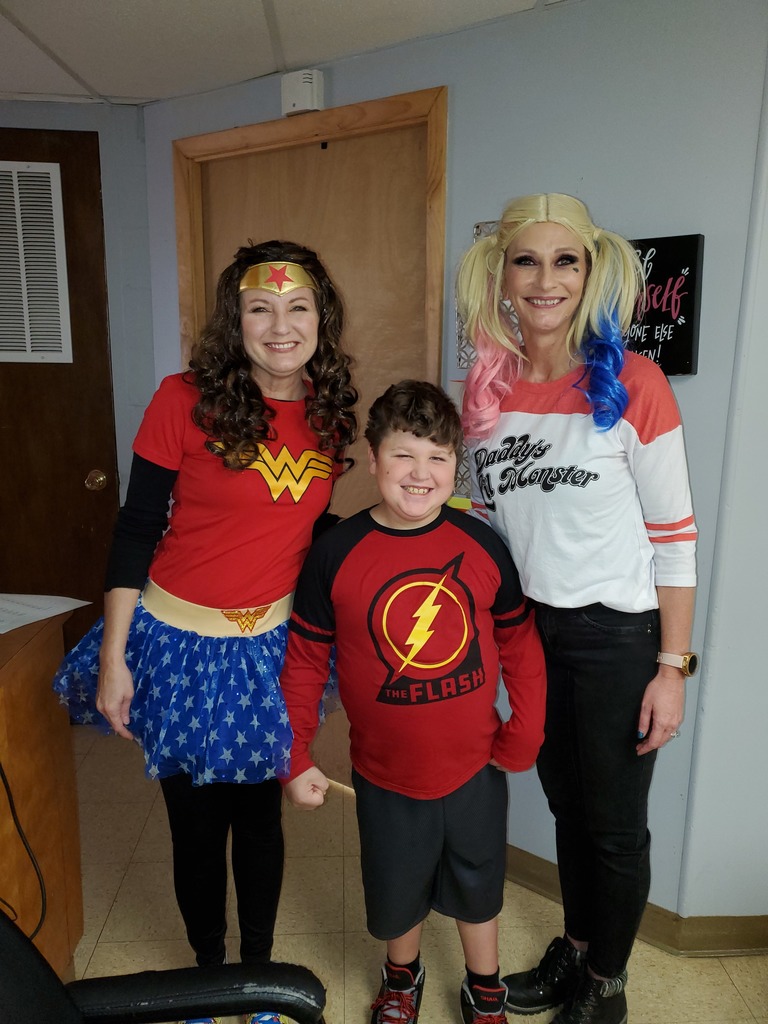 Tomorrow is Be a Hero day!! Stay Drug & Bully Free and dress like your favorite hero!!!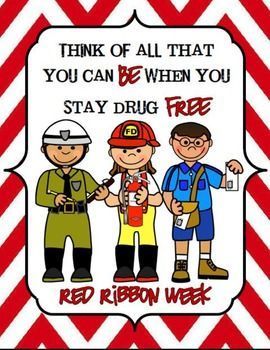 Remember tomorrow is Team Up Against Drugs & Bullying. Wear your favorite team shirt and show your eagle pride!!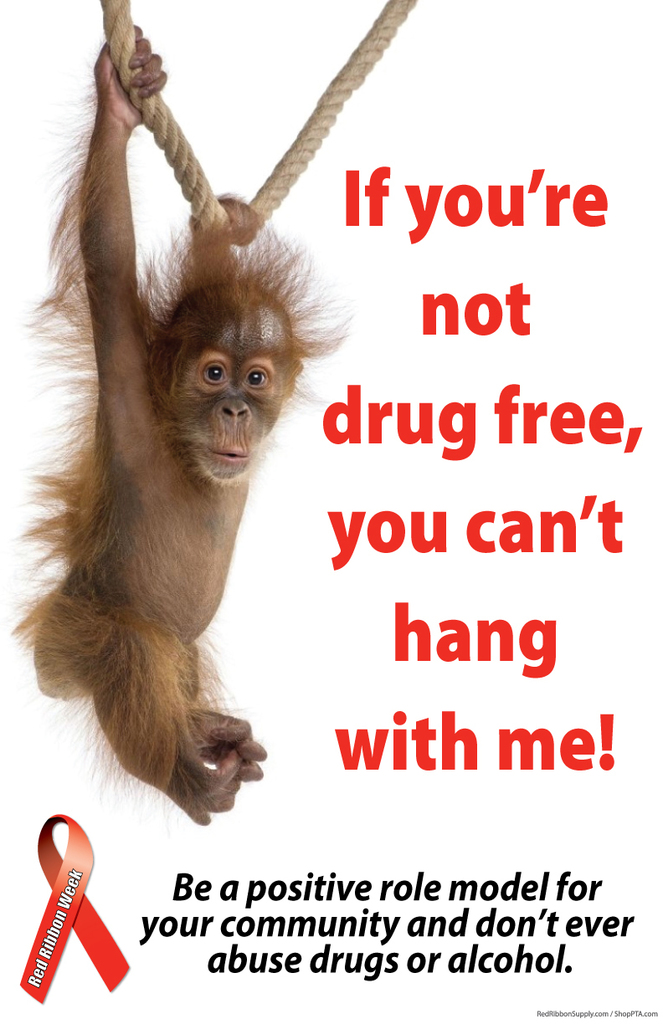 SPIRIT WEEK – DRUG & BULLY AWARENESS  October 26 – Follow your Dreams Stay Drug & Bully Free (Wear pajamas, school appropriate)  October 27 – Be All You Can Be Drug & Bully Free (Wear camo) October 28 – Team Up Against Drugs & Bullying – (Wear your favorite team jersey) October 29 – I Elect To Be Drug & Bully Free (Wear red, white and blue)  October 30 – Be a Hero Stay Drug & Bully Free (Dress like a hero)

10/22- Early Dismiss @ 12:25 for P/T Conf. 10/23- No School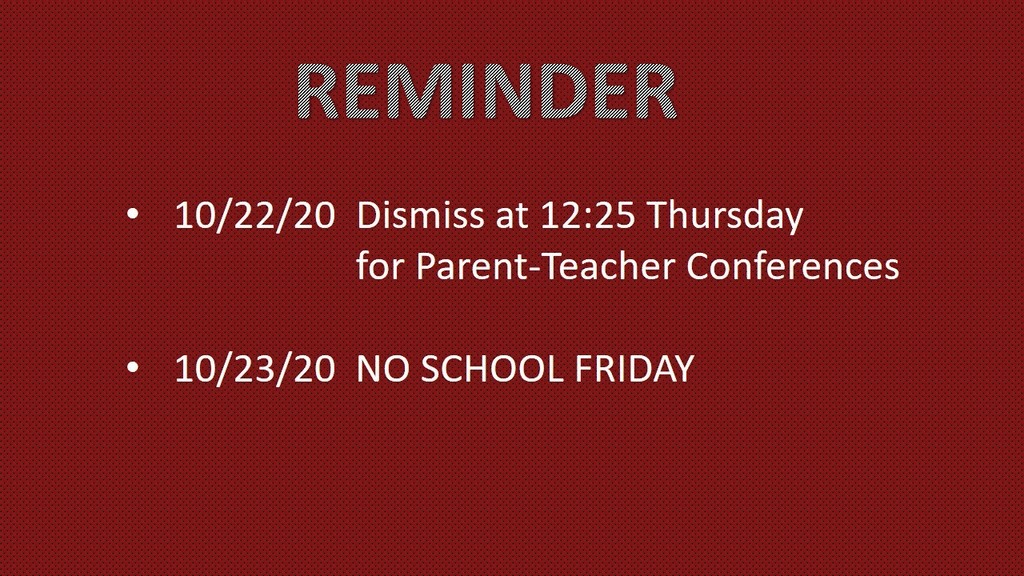 Raymondville Elem. had to run double bus routes today. Please know that your child may be delayed in their drop off time. We are sorry for the issue.

We are excited to share with you that all of our students will continue to receive free breakfast and lunches throughout the school year. This is because the Seamless Summer Option Program has been extended . We are grateful for our school and community.

Parent/Teacher Conferences are scheduled for Thursday, October 22. This year there are 3 different options to meet with the teacher; in person, virtual, or phone. Please fill out the form and return back to your child's teacher so they can schedule all the conferences for their classrooms. If you did not get a form then please contact the teacher or the office so a meeting can be scheduled. Raymondville R-7 School will not be in session on Friday, October 23.

For the upcoming Raymondville Middle School Basketball season, we have had to implement changes that were agreed upon with all the K-8 schools we will play. These changes are implemented for everyone's safety because of the Corona Virus. These are the changes that will impact our families and community: Each game is limited to 70 spectators (35 for each team) Vouchers will be used for admittance that the schools will give (each player will have 2 vouchers to use for their family for each game) Tickets will be sent home with players the day before the game. Masks are highly recommended, but not required Temperature checks at the door Live streaming of all home games will be done through that School's Facebook page We understand that these changes can be difficult, but we hope that each of you will be supportive and respectful of each of the districts.