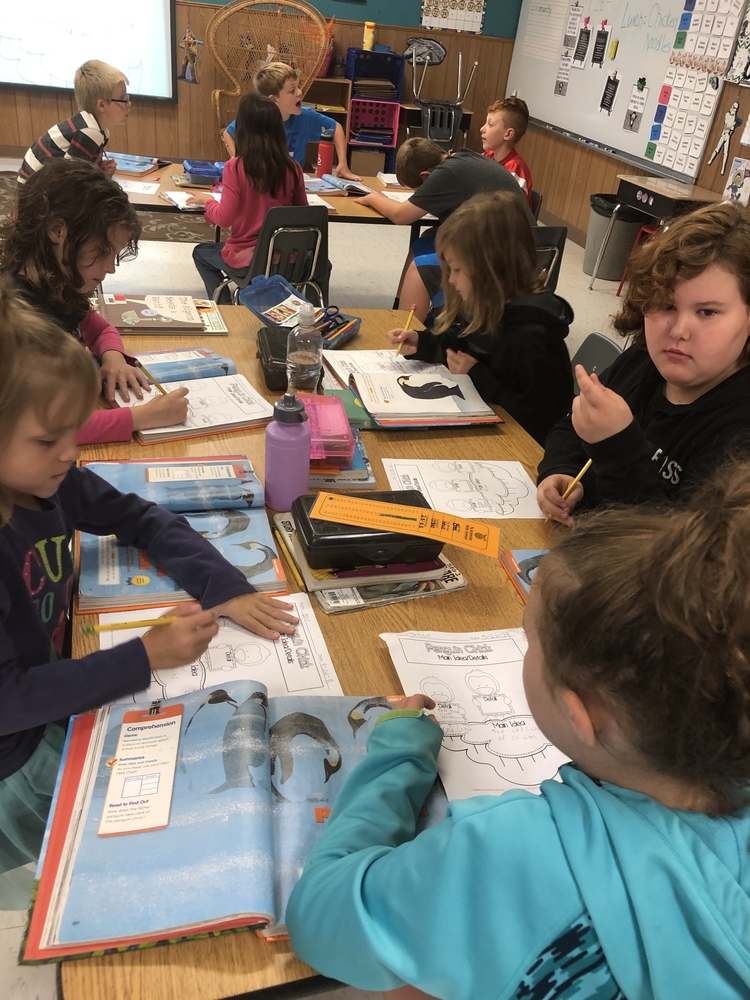 Mr. Thomas's 3rd Grade Class Researching Antarctica and the life of a penguin chick.
Mr. Thomas
Thursday, September 26, 2019
This week Mr. Thomas's 3rd grade class has been reading & researching Antarctica & how a penguin chick survives in its environment. The class also read "Penguin Chick" & then broke up into small groups to map out the main idea of the story along with three supporting details. This activity also supports their ELA Priority Standard #1 Comprehension of developing & demonstrating reading skills in text. It was so amazing to see & hear the collaboration between the students! A great time was had by all!-Mr. T.